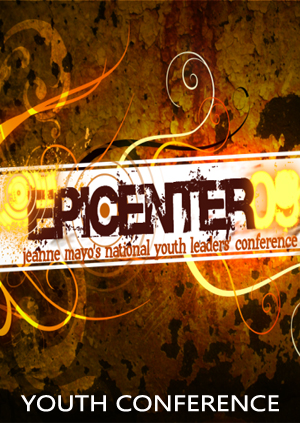 Alisha Ramirez And Adam Hulme: Running A Mind-Blowing Retreat Jeanne's Interactive Style


NYLC Epicenter09 Breakout Session


Have you ever wondered exactly what one of Jeanne's amazing "mind-blowing" youth retreats are like? In this session, two of Jeanne's staff, Alisha Ramirez and Adam Hulme, give six steps to a mind-blowing retreat Jeanne Style! They share ideas on how to make retreats more interactive and memorable for years to come, how to keep the cost reasonable so more of your students can be there and how to schedule your time and make the most of it. You'll be inspired with great ideas for planning your own retreat!




Resource includes...
| | | |
| --- | --- | --- |
| | | |
| | | |
| | NYLC Epicenter09 Breakout Session with Alisha Ramirez & Adam Hulme | |
| | | |
| | | |

Audio Preview


Purchase for $4.99
Learn More
or
Purchase for $4.99