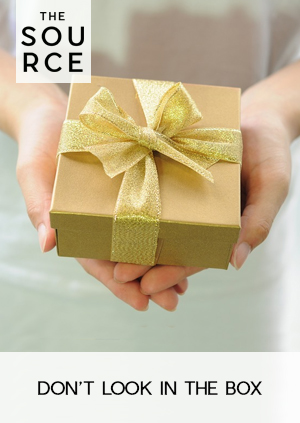 Don't Look In The Box
How fortunate we are to have the opportunity to speak into students' lives on issues that have such an enormous impact on their futures. Like you, I want to make the most of every opportunity, especially when it comes to talking with them about guarding their sexual purity. Through the years, I've learned that the changing of external actions often times begins with the changing of internal attitudes. So, in this Source, "Don't Look In The Box," you'll hear as I share wisdom meant for both the head and the heart on what it means to have healthy "attitudes" toward sex.
While I know this can be an awkward topic for some, we can't afford not to let our kids hear our voices on this subject matter. Join me as we dive into God's Word...together!
Lovingly,

Resource includes...
Complete Package
This package includes all of the below downloads for this resource
Live Youth Service Message Audio

Complete Written Materials
This includes
- Sermon Notes
- Fill-ins
- Illustrations
- Discussion Outline
- Leadership Notes

Discussion Outline

Fill-ins

Powerpoint Presentation

Presentation Slides
Powerpoint Alternative

Audio Preview


Purchase for $5.00
Learn More
or
Purchase for $11.99